Welcome to our home in Côte d'Azur.
This unique place combines a French Provencal style with comfort.
Our home in Côte d'Azur is located in the area of Tanneron and Pégomas, it is just 12 km from the sea and Cannes and would take approximately 20 to 30 minutes to reach by car. The place is very suitable for a large family, or even two families.
The lower level of the house consists of:
- The living room with fireplace, pull-out couch, chairs, TV and offers an amazing view from the couch.
- The kitchen has a dish-washer, two fridges with freezer, oven, and all electronic equipment necessary for your stay.
- A bedroom with own shower and toilet, and with direct access to the main terrace.
- A guest toilet.
On the upper level, there are two large bedrooms, with access to a balcony where you can enjoy the breakfast in the sun. Also, there is a large bathroom, and a separate toilet.
The main terrace is 40 sqm. with space for dining and relaxing. It's sunny from morning to evening, which explains the name of the house: Sous-le-Soleil. In addition, we keep 1 grill for gas .
The pool terrace is 20 sqm. with sunbeds.
The neighbors are nice, and speak only French.
The house is located on a hill, which only makes it accessible by car.
We would be glad to host you during your stay in Southern of France.
Please let us know if you have any questions.
What Our Customers Are Saying
We had a wonderful stay in August at Lotte and Jojo's house. Throughout the whole booking process both Lotte and Jojo responded to my emails promptly and tried to assist in every way possible. Their son Samir was at the house to welcome us when we arrived and went out of his way to help make us feel at home and settle in.
The house is very clean and spotless. It has all the amenities you need such as a huge kitchen with ample utensils, a big American fridge that will keep your supplies from the local supermarket (SUPER-U) fresh, washer & dryer, two bathrooms and (my personal favourite feature) the huge veranda with dining table, comfortable seating area and 2 Weber BBQs (gas and coal).
The swimming pool is perhaps for some people on the smaller size (you can't really do laps if you wanted to swim as part of your work-out), but it provided for us all to cool off and then climb back into the sunbeds to work on our tan. I especially enjoyed the AWESOME view over the hilltops from the pool and veranda.
The location is perfect for exploring the Riviera and is only an hour away from Provence. My favourite location was actually a little village less than 10 minutes from the property called Auribeau:- had never heard of it before but an absolute jewel :- picture postcard cute, loads of character (no tourists!!) and a nifty restaurant with panoramic views J
All in all: a great place to stay with very hospitable and kind hosts!
Nous avons eu la chance de réserver cette villa, et quel bonheur!
Nous étions 7 adultes dont 3 couples.
Nous avons tout apprécié, la terrasse, le confort de la maison, la vue imprenable, la piscine, le cadre exceptionnel, la proximité des supermarché et du bourg de Pégomas (8min en voiture).
Surtout nous avons apprécié la gentillesse de Samir le fils des propriétaires, qui a été très disponible et qui prenait souvent de nos nouvelles afin de s'assurer que tout se passait bien.
C' était en tout point parfait, nous n avons qu'une envie, y revenir!!
The hosts – Lotte and Jojo – and their son Samir were most helpful all the way through the bookingproces and afterwards. Samir helped us arriving by car from the airport in Nice and introduced us to the house and the surroundings.
The house is fantastic. We stayed in the house in Tanneron for 3 weeks with different guests visiting. Everything worked well with 3 toilets and 2 bathrooms, a well equipped kitchen, a nice pool and friendly neighbours. However, the most wonderful thing about this house is the view from the terasses. It just doesn't get any better. And it is so nice and quiet around the house – everyone felt very relaxed after only a few days in this house.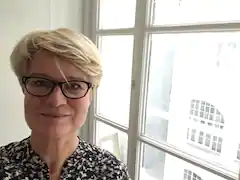 Liebe Lotte, lieber Jojo,
wir haben uns bei euch sehr wohl gefühlt.
Die Bilder versprechen auf keinen Fall zu viel! Es ist sehr ordentlich, sauber und liebevoll eingerichtet.
Bei Fragen konnten wir uns an euch wenden und haben sofort Hilfe bekommen. Auch die Nachricht vorab mit den Informationen war hilfreich.
Anfangs hatten wir kleine Probleme mit dem Haustürschlüsse, als wir den Dreh raus hatten, ging auch das ohne weiteres.
Wir möchten uns für eure Gastfreundschaft herzlich bedanken!
Viele Grüße
Jessi und Freunde
A beautiful place to stay, very clean and has everything you need for a perfect holiday, peaceful and quiet but close to all amenities and Cannes just a short drive away, I would highly recommended to anyone. Thank you x
C'est une belle maison, très très bien équipée avec 3 grandes chambres qui permettent à chacun d'avoir un endroit privé, des lits très confortables. Dans la cuisine on trouve tout "comme à la maison", machine à laver à disposition ainsi que deux très grands frigo – super pour les grandes familles. Nous avons aimé le magnifique espace extérieur avec barbecue qui a beaucoup servi et la jolie piscine, qui n'est pas très profonde mais permet de bien s'amuser aux petits et grands. Bien qu'il y a des voisins, la maison se trouve à distance de tout, il faut utiliser la voiture pour les déplacements. Vu la pente, les promenades sont plutôt des petites randonnées 😉 Nous avons visité Grasse et étions plusieurs fois à Cannes et alentours. Saint Paul de Vence et Nice ne sont pas très loin non plus.
We spent a fabulous holiday in Lotte & Jojo's house. Stunning view, very nice and quite, close to groceries, bakeries and restaurants. The place is near a lot of interesting places like Cannes, Grasse, Antibes, Mandelieu-la-Napule and a bit further but well worth a trip to St. Tropez. Everything you need you find in the house, plus a nice equipped kitchen! Easy and very friendly communication and nice hospitality! We highly recommend this place and hope to be back very soon!
Wir hatten sehr schöne Ferien in Lottes und Jojos Haus in Tanneron.
Das Haus ist sehr gut ausgestattet: bequeme Betten, prima ausgestattete Küche mit großzügigem Essbereich, schöne Möbel im Haus und auf den Terrassen, sehr gute Technikausstattung. Das Haus ist prima gelegen: toller Blick auf die Berge Richtung Cannes, sehr nette Nachbarn. Man kann von dort sehr gut Ausflüge machen, z.B. nach Grasse, Cannes, Nizza, Saint-Tropez, Vence, Gorges du Loup, Gorge du Verdon etc. Die Einkaufsmöglichkeiten in Pégomas (ca. 7 Autominuten entfernt) sind sehr gut.
Lotte und Jojo sind absout zuverlässige, aufmerksame und sehr freundliche Gastgeber.
Il s'agit sans doute de notre plus belle expérience de air bnb. Tout d'abord, la communication avec Lotte & Jojo ainsi que Samir est optimale ! Lors de notre arrivée, nous avions un souci pour localiser la maison, Samir a immédiatement répondu au téléphone pour nous guider . Et durant le séjour, Lotte nous a envoyé un texto pour vérifier si tout se passait bien, ce qui est une délicate attention. En ce qui concerne le logement, il est parfait pour 6 personnes et un petit enfant . Les photos du site sont tout à fait représentatives de la maison. J'avais un peu peur de la taille de la piscine au lu de certains commentaires, ce n'est certes pas une piscine olympique mais elle est tout à fait suffisante et parfaite pour les enfants. La division entre l'espace piscine et la terrasse est par ailleurs bien pensé. Le logement est très propre. Enfin, on se sent dans cette maison comme chez soi … tout y est, les appareils électroménagers sont de dernier cri, il y a avait les produits de base et même davantage, ce qui est assez rare … nous ne pouvons que vous conseiller de louer cette maison !
Translate to English (US)
Thomas
July 2021
Wir haben uns in dem Haus sehr wohl gefühlt. Das Haus ist super ausgestattet, wir haben die große Terrasse und den Pool sehr genossen. Die Aussicht und die zentrale Lage des Hauses ist perfekt. Alles sauber, der Pool wurde zwei Mal wöchentlich gereinigt. Auch mit kleinen Kindern sehr zu empfehlen.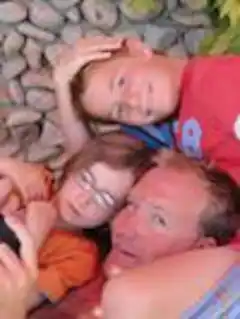 We very much enjoyed our stay at this house. It was beautifully decorated and the outside area was also wonderful. Lovely little pool that was great to swim in and cool off. Lots of outdoor seating and shade.
The air conditioning inside was a wonderful addition and much needed at times. A wonderful view from the terrace and pool area and a great location from which to discover the Côte D'Azur. Communication with owners was good. Didn't want to leave! 😊
All the textfields are required.